Tom Petty, Rock Icon Who Led the Heartbreakers, Dead at 66
Singer suffered cardiac arrest and was taken off life support at hospital
I'm speechless. It's difficult to explain how much Tom Petty's music (w/ the Heartbreakers, solo, with the Traveling Wilburys, or with Mudcrutch) meant to me, because his presence was a given. I doubt a week went by when I didn't play one of his records. Petty didn't have Bruce Springsteen's gravitas or Elvis Costello's lyrical stylings, but he was always there, record after record, a workhorse delivering (generally) no nonsense rock'n'roll. That's not to say that his music wasn't something special; it's just that Petty delighted in the small details. Like Bruce, he grabbed the music of his past and brought it kicking and screaming into the now. He embraced the inherent humor of rock'n'roll, while extolling the virtues of living a life beyond the details he so lovingly explored. To wit, from "American Girl":
Well it was kind of cold that night;
She stood alone on her balcony.
Yeah, she could hear the cars roll by
Out on 441 like waves crashin' on the beach,
And for one desperate moment there
He crept back in her memory.
God it's so painful when something that's so close
Is still so far out of reach.
I will miss him.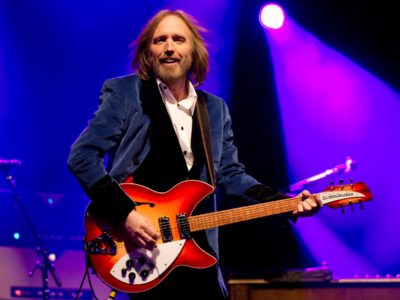 Read the RollingStone.Com article by clicking here.